Slip Ring Applications:
Mechanical handling
Robotics
Lifting equipment and cable reelers
Hazardous area equipment
Satellite assemblies
Wind tunnels
Sub sea applications
Remote operated vehicles
Some of today's most advanced technology can be found in industrial applications. Modern crane or cable reeling requirements can call for large and sophisticated sliprings, having hundreds of circuits to facilitate their operation often in hazardous areas. Pandect have had a great deal of success in offering very low maintenance systems in critical applications and greatly extending the life-span of slip rings used in hostile environments such as sub-sea, zero atmosphere and radioactive sites, where access for maintenance is impossible.
Features
Explosion proof units
High reliability low maintenance
Oil filled units for sub-sea applications
Yading slip ring Advantage
Customized design to optimize customer requirements
High-quality standards
Competitive price-performance ratio
Reliable in extremely high and low temperatures
Reliable in high humidity or corrosive environments, under vacuum and in controlled atmospheres
Resistant to vibrations and shocks
Long working cycles
Prevention of arcing in industrial environments
Capability to manufacture everything from prototypes to large batches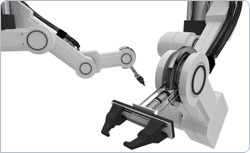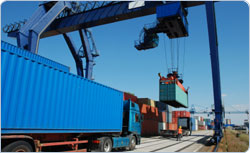 From measurement and testing systems, robotics and turntables to packaging, bottling, handling,
tooling and inspection machines, slip rings are found wherever there is a need to transfer electrical
power and analog or digital signals between a stationary and a rotating platform.
The high quality and reliable slip rings from YADING have been designed to work in the most demanding
industrial conditions for 15 years.