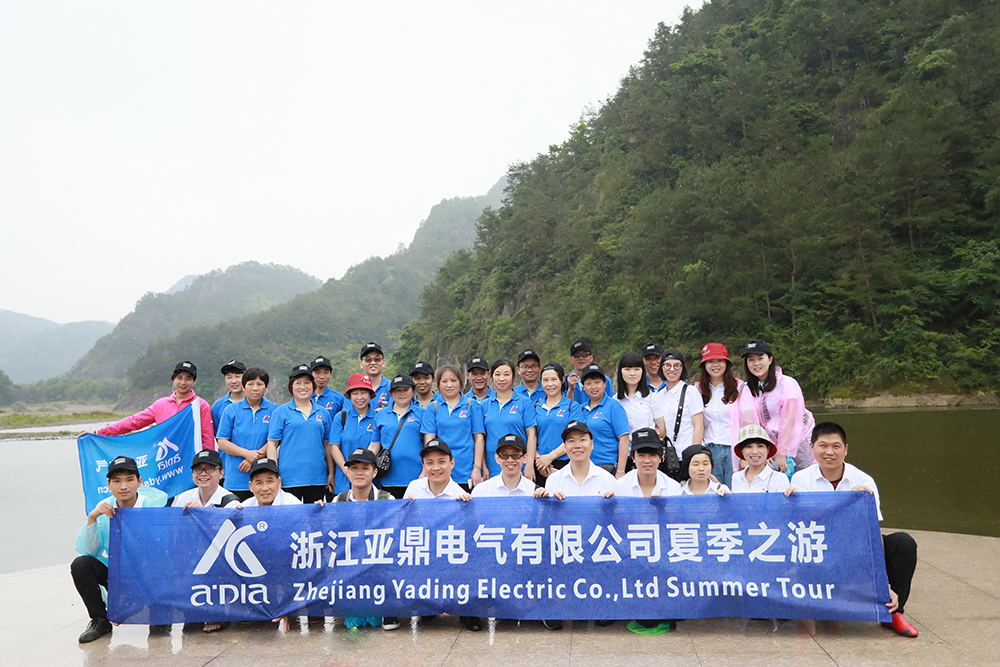 In June, Nanxi River was full of vitality, and the shallows covered with warm water, making us feel warmth from nature, and also the best way to return to the heart.
In early summer, Zhejiang Yading Electric Co. Ltd. organized staff to Nanxi River for one-day trip, in order to repay everyone always hard working, hope to take this opportunity to relax in busy work and promote feelings between colleagues.
With gurgling streams, the joy in colleagues heart can not be expressed; Stone ladder
diffuse back, but not as much as colleagues' happiness. Holding Company flag highy, everyone go ahead under the blue sky, everyone is a member of the company's big family, everyone's feelings are not limited as colleagues, we are the most intimate family. On the way we were laughing and singing, jocking, chatting,understanding each other about feelings, the company team spirit was reflected well. As long as the we are together, nothing is impossible, there is no hard cross over the ridge.
This journey ended up with a group photo. Believe that in the picture colleagues smile is the truest portrayal of their good mood. Journey will eventually end, but everyone's colleagues feeling will not end. Hope after this journey, everyone has a better status to work, for ourselves and for the company to create a better future!