High Current Electric Slip Rings
High current slip ring is mainly able to transmit 50A or more high current, the use of unique design and
high-skilled technology to meet the requirements of different sectors of the industry slip ring.
Yading Electric has a strong technical research and development strength and experienced engineers,
the company successfully developed the High current slip ring products, slip ring transmission performance is stable,
excellent quality, able to achieve 360 ° rotation in any direction, has experienced long-term complex field practice test.


High current slip ring with high quality brush material and brass material, through the grinding of the contact surface to
ensure a large area of contact, contact resistance is very low, the use of reliable.
The brush compensation device ensures that the brush contact is still in reliable contact after wear.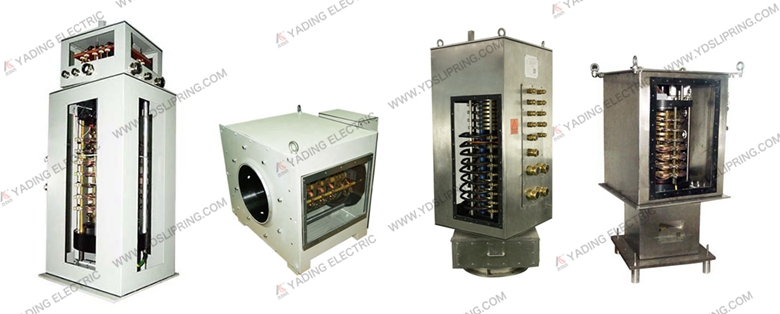 Do you need more than 600 amperes capacity? If so, Yading Electric can handle it!
We have built 1,000 amps, 2000 amps, 3000 amps and more capable ring!
Our modular brush holder can be brought together to achieve high current carrying capacity.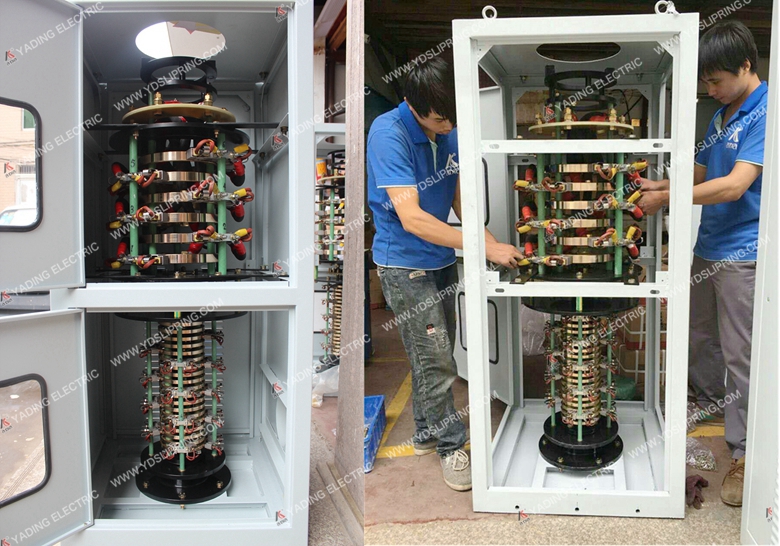 Feature
● Up to hundreds Ampere
● Transfers control and data signals
● Over-long lifetime, no need maintenance, no need lubrication
● Compact package
Option
● Circuits
● Signal, power transmitted single or together
● Current &Voltage
● Lead wire length
● Lead wire exit direction
● Connector
● Housing color
● Protection
● Flange for installation.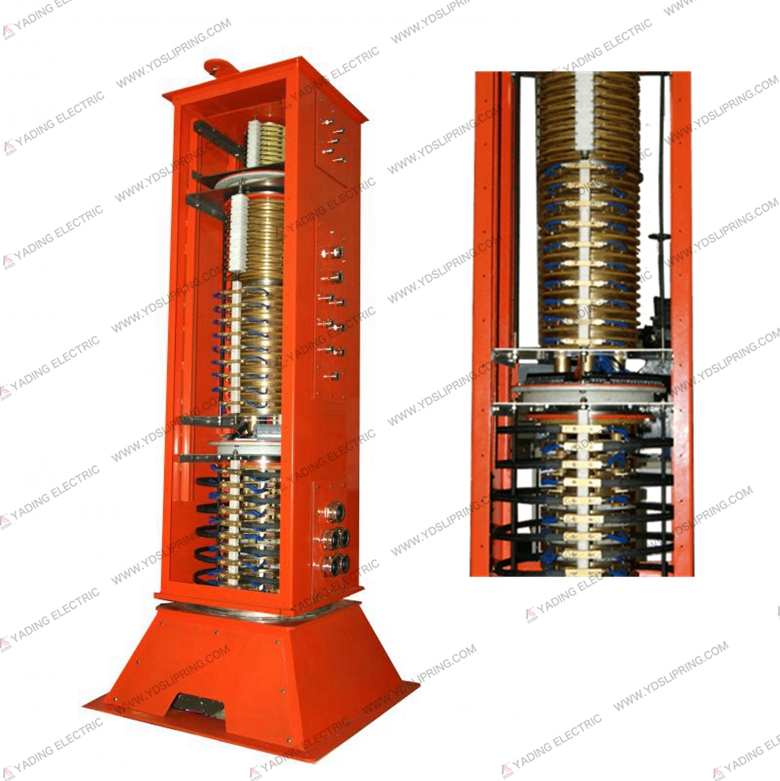 Typical application
● Industrial mechanic controlling center, rotating tables
● Magnet driver, processing control equipment
● Robotics, rotary sensors, urgent illumination equipment
● Producing and controlling equipment
●
Circular irrigation
●
Maintenance trucks
●
Packaging and Sorting Equipment
●
Rotating conveyer systems
●
Rotating wrapping machines
●
Turn tables for automation
●
Wind power